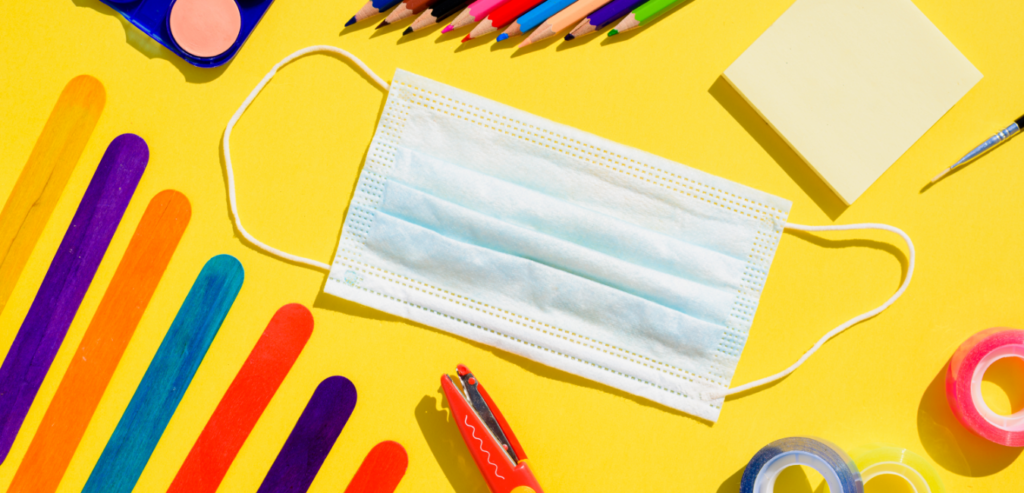 It is difficult to believe for us all that we find ourselves back in a situation that our schools are closed. Due to current Department of Education recommendations – we are all having to get used to homeschooling and online learning again. The teachers & team at Kinsalebeg NS are working hard behind the scenes to ensure that this can be as smooth as possible for pupils and parents. We have put together some top tips here that we have found have proven to help.
Have a Routine
Try and establish a routine for school days where school work is done during a specific time. Where possible try and have this time consistent everyday so your child/guardian can get into a routine and know that this is expected every day. Don't worry if your at home school day isn't as long as an actual school day – but do try and keep regular hours.
Take Regular Exercise Breaks
Encourage your child to take regular exercise breaks – we find that this can help with your home "school environment" – to help your child have some fun while learning. We are big fans of "Drop Everything and Run" in KinsalebegNS – so we encourage you to try this at home! Try encouraging your child to run around the house 3 times – or to do 20 jumping jacks or some squats in between subjects or every 40 mins. Parents can join in too!
Communicate with your Teacher
As Teachers we are really aware that teaching isn't always easy – please don't ever feel that you are in this alone. All our teachers are working and very happy to help out where possible. If your child is having particular difficulties with a subject or item – please do ask your teacher for help – we are more than happy to advise. Don't hesitate to contact us on principal1kns@gmail.com.
Class
Teacher
Email
Infants – 1st Class
Mrs. Seward
mairekinsalebedns@gmail.com

2nd – 4th Class
Mrs. Walsh
Muinteoir Gráinne

kinsalebegmiddleclasses@gmail.com

5th & 6th Class
Mrs. Mullins

principal1kns@gmail.com

SET
Mrs. Kinsella

kinsalebegnsset@gmail.com

Muinteoir Clíona

clionamurphy484@gmail.com
Have a Designated Workspace
With so many of us working from home during the pandemic we realise that work space in the home can be at a premium and a designated work space is easier said than done. However we would encourage you to:
Have your child sit at a desk/table & chair (your kitchen table can work well here)
Ensure adequate light & space for your child work
Organise school books in advance of subject
Ensure a quiet environment – no TVs or screens during school work
Encourage siblings to respect each other's school time and to let each other work
For children with online classes encourage your child to interact with the teacher & class and have their camera on where possible
Tidy away all school books when learning is over until the following school day
Don't be afraid to use other resources – RTÉ's School Hub can be a great change of pace and can work well for parents who are also trying to work from home.
We are all in this together
We hope that these tips help in what is a challenging situation for all of us. Remember that Education is made up of many things and while school work is extremely important other activities such as exercise, cooking & baking, art, enjoying the environment (with 5kms) time with the family are also really important in a child's overall education. This time too will pass and we will get back to a time when home school and school closures are a memory. We are all working together for the greater good and by staying at home and social distancing we are looking after our society and our children who are so important to us.
Sharon Mullins
Principal Kinsalebeg NS